Shopping for a pre-owned vehicle can be stressful. You want a vehicle that is affordable, but also reliable. When purchasing a Certified Pre-owned Ford from Koeppel Ford, you can have both. If your pre-owned Ford experiences a problem, relax! It's covered.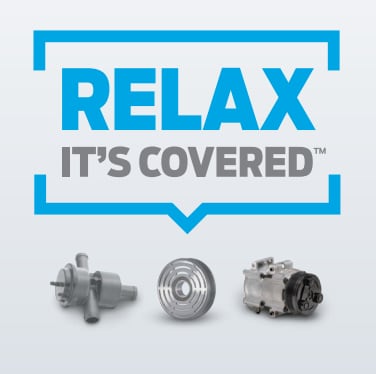 ?
Certified Pre-owned Ford vehicles come with warranty coverage. The Ford Certified Pre-owned Comprehensive Limited Warranty coverage includes 12 months or 12,000 miles of coverage (whichever comes first) from the expiration of the Ford New-Vehicle Bumper-to-Bumper Limited Warranty or the date of your certified pre-owned vehicle purchase (whichever comes later).
Certified Pre-owned Fords go through an intense inspection process to earn their certification. You can trust a certified pre-owned Ford when you get behind the wheel. However, if you drive off the lot and still feel unsure of your purchase, you can gain peace of mind knowing that certified pre-owned Fords are covered by an extended service plan.
The Certified Pre-owned Ford Extended Service Plan offers additional coverage to your vehicle in terms of time, mileage, and covered components. If your vehicle experiences a problem, repairs are on the house, as long as the component of your vehicle that is malfunctioning is covered. That shouldn't be a problem though, because the list of covered components goes on and on. Some examples of covered components include the air conditioning accumulator, the cables and wiring, the wiper motors, the radiator, the governor assembly, the tie-rods, and so many more parts. The engine, transmission, front-wheel drive, steering, brakes, front and rear suspension, electric, air conditioning and heating, high-tech, Ford audio, emissions, rear-wheel drive, and safety features are all included in this plan.
Enjoy the Certified Pre-owned Ford vehicles we have for sale at Koeppel Ford. We are located at 57-15 Northern Boulevard in Woodside, and we hope to see you here soon!