Everybody knows that the Ford Mustang is a sporty vehicle. This iconic muscle car is known for its roaring engine, incredible performance abilities, and quick speeds. However, the 2020 Ford Mustang is set to be the sportiest four-cylinder Mustang ever.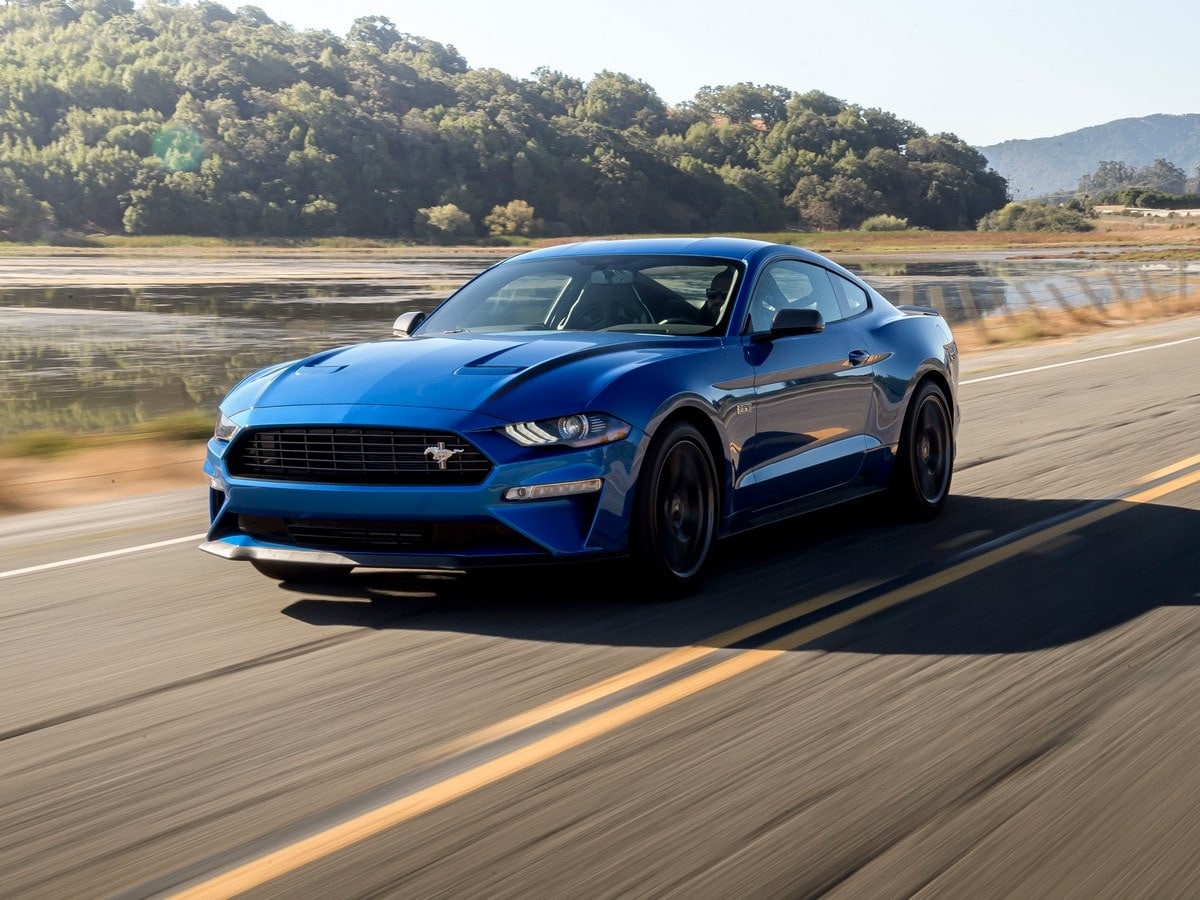 ?
The new 2020 Ford Mustang EcoBoost High-Performance Package is the fastest and best-performing four-cylinder Mustang to date. The vehicle can hit 60 mph in only 4.5 seconds, with a top speed of 155 mph.
The High Performance Package is available on all entry-level Mustang EcoBoost fastback coupes and convertibles for 2020. This package is built in Valencia, Spain, and shipped to the United States. When designing the most sporty Mustang yet, Ford wanted to create a broader torque curve than in the Ford Focus RS. In order to do so, the company switched to a 5 percent larger twin-scroll turbocharger, which means that 90 percent of the peak torque is now available between 2,500 and 5,300 rpm. This torque curve is 40 percent wider than the standard EcoBoost 2.3, while a larger radiator helps keep temperatures in check.
The High Performance Package isn't just an engine replacement. This package additionally includes a significant weight balance. A High-Performance Package Mustang is 200 pounds lighter than a regular Mustang, and it has a 53/47 weight balance. This allows for greater performance and handling. Car buyers can also find steering assist, anti-lock braking, new drive modes, and stability control with the High Performance Package.
You don't want to miss your chance to check out the sportiest four-cylinder Ford Mustang ever. Keep an eye out for High Performance Package Mustangs at Koeppel Ford. We are located at 2019 57-15 Northern Boulevard in Woodside, or you can give our sales team a call at 888-405-1138 today! We hope to work with you soon.