The Ford F-150 line has become a staple of American society, now almost entirely in used vehicle territory these powerful machines are still highly sought after. It is no surprise that people are still searching for these machines as they boast incredible power, have excellent safety features, and now as used vehicles are priced better. We list here three benefits of buying a used Ford F-150 that will help you make an informed decision.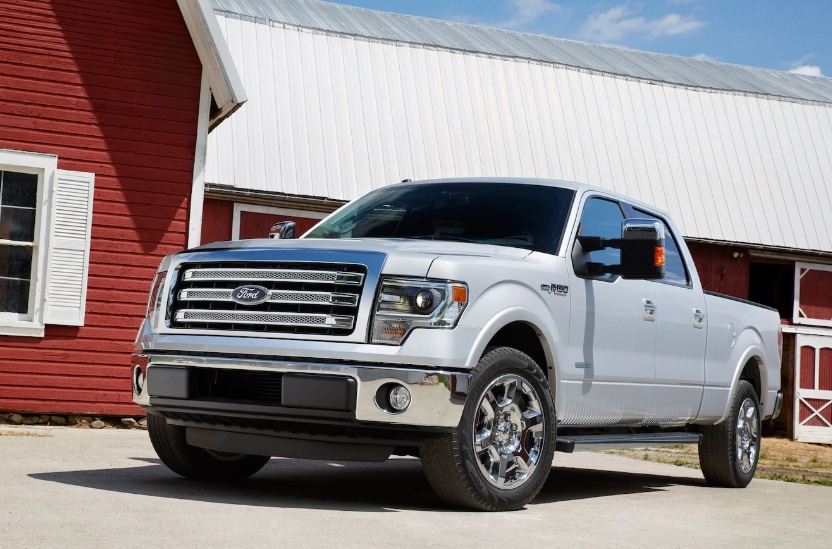 ?
Power
It is no secret that one of the things that have made the Ford F-150 such a popular vehicle in America over the years is its power. V6 and V8 engines are standard on these models, boasting upwards to 320 horsepower. The sheer size alone of the F-150s command respect and keep you safe on the road surely.

Features
The Ford F-150 (depending on the year) has some great features that are worth a look. Ford F-150s may include Bluetooth, climate controlled seats, Ford SYNC, navigation, and much more. If you are looking for the latest and best features, it would be wise to find one of the newer models. The Ford F-150 undoubtedly boasts some of the better features out there for large vehicles.
Safety
The navigation systems on the Ford F-150s have always been impressive, and with their muscular bodies and size, they offered quite a bit of protection. The four-wheel drive makes the vehicle easy to control in harsh weather conditions and adds power behind the wheel for the driver. If you are looking for a car that can keep you safe, the F-150 is a great option.
Visit us today at Koeppel Ford, located at 57-01 Northern Boulevard in Woodside or give us a call at 888-405-1138 to inquire about used Ford F-150 models. We are happy to present you to a collection of America's favorite truck vehicles.