The Ford Ranger makes a return for 2019. There's a lot to love about this mid-size pickup truck, which is sure to interest truck lovers. For seven things we love about the 2019 Ford Ranger, continue on.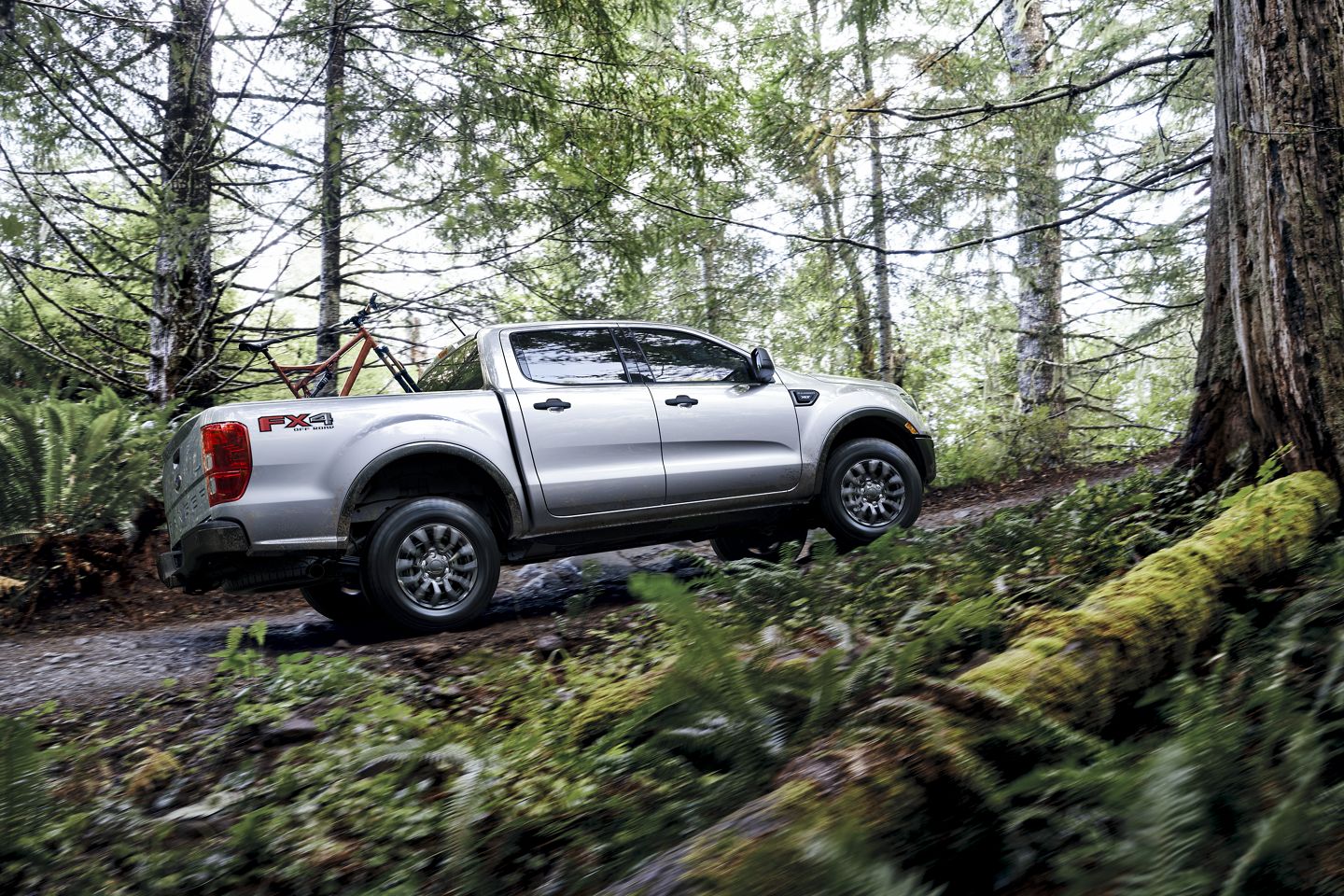 ?
1. Power
Pickup trucks are all about power, and the 2019 Ford Ranger is no exception. The 2019 Ranger is powered by a 2.3-liter four-cylinder engine, which earns 270 horsepower and 310-pound-feet of torque. This engine is paired with a 10-speed automatic transmission.
2. Chassis and handling
With greater power comes a need for an excellent chassis and handling. The sensitive throttle and tight steering of the 2019 Ford Ranger make this vehicle easy and fun to drive.
3. The cockpit
Hop into the cabin of the 2019 Ford Ranger and enjoy the driver-focused cockpit. When upgrading to the Lariat trim level of the Ranger, this cockpit includes leather elements, a simple center console and instrument panel, and a large navigation screen.
4. Payload and towing
For towing purposes, the 2019 Ford Ranger has the ability to tow as much as 7,500 pounds. Whether using your Ranger for work or play, there's no reason to ever leave anything behind thanks to this incredible towing capability.
5. Fuel Economy
Pickup trucks aren't known for being fuel efficient, but the 2019 Ford Ranger earns an impressive fuel economy of 21 miles per gallon (mpg) in the city, 26 mpg on the highway, and 23 mpg combined.
6. Four-wheel drive
The 2019 Ford Ranger's four-wheel drive system is responsive, adaptive, and increases ease of driving on various road conditions, or off-road conditions. This four-wheel drive system helps with traction control, throttle response, and so on.
7. Value
With the 2019 Ford Ranger, you're getting a lot of bang for your buck. The Ranger offers versatile options, modern technology, and suitable strength, as well as an affordable price tag.
Enjoy what the 2019 Ford Ranger has to offer by checking out this vehicle at Koeppel Ford. Find us at 57-01 Northern Boulevard in Woodside today!