Ford has been known for decades for building the best trucks, and the 2019 model year is no exception. Ford is able to offer five different truck models that are excellent choices.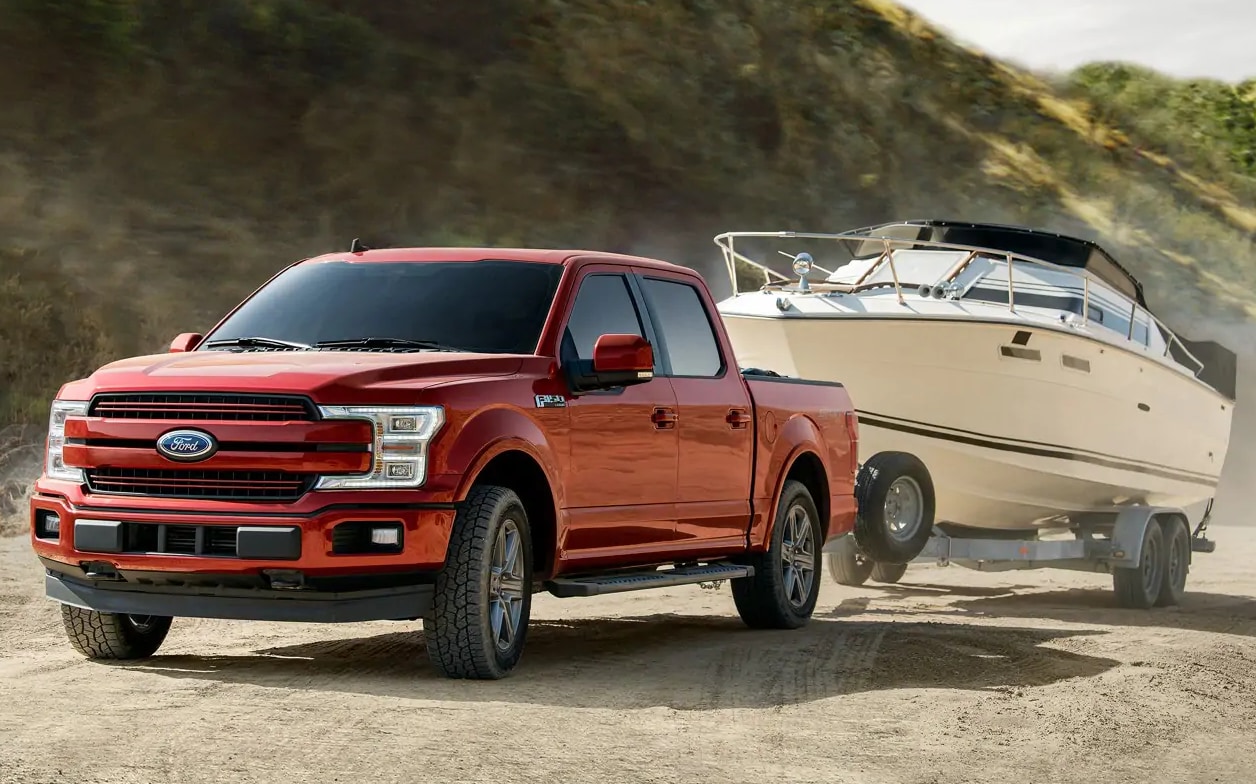 ?
Ford F-150
The F-150 has been a Ford staple for decades. Even so, size, power, and style are all there, in ample quantities. More specifically, engine sizes include a healthy selection of V-8s, with up to nearly 400 horsepower. The truck's interior is as robust as its engine, with bold colors for fabrics and appointments. An eight-inch touchscreen is standard, which can link with a smartphone. But, you still get a truck with an eight-foot bed.
Ford Ranger
The Ford Ranger has some resemblance to the F-150, though slightly smaller in dimensions. The Ranger does have a 10-speed automatic transmission (like the F-150), both two-wheel and four-wheel-drive versions. The Ranger makes do with a 2.3-liter four-cylinder engine, but it is more than enough, even for off-road travel. And, despite being a truck, niceties like a premium sound system, and an 8-inch touch screen, are available.
Ford Raptor
Unlike the Ranger, the Raptor is a huge truck, and it's designed decidedly for off-road travel. The Raptor has more ground clearance, than the F-150. A beefier suspension helps with rough, unpaved ground. With six auxiliary switches, the Raptor can control a compressor, winch, and other accessories. The 3.5-liter V-6 engine has 450 horsepower, and 510 pound-feet of torque, making the Raptor excellent at towing, and climbing rough terrain.
Ford F-250
The F-250 is also a large truck, with a 6.7-liter turbo-diesel V-8, rated at 450 horsepower, able to pull up to 18,600 pounds. Despite its size, the F-250 has the 4 x 4 capability as the F-150. The F-250 was designed for construction site work, including hauling, towing, and off-road running.
Ford F-350
Like the F-250, the F-350 has more power, including a towing capacity of 32,000 pounds, and a payload of over 7,600 pounds. A stiff rear suspension can make for a rough ride, but even the base model has a well-appointed interior, with a four-speaker sound system, and an 8-inch touch screen.
If you want more information, please contact us at Koeppel Ford at 57-15 Northern Boulevard in Woodside or call us at 888-405-1138.