The 2020 Ford Explorer continues a long-standing tradition; the Ford Explorer has been the best-selling SUV. But, don't assume that to mean the new Explorer is just like the preceding years' models; it's not. While some features from previous models are retained, there are many new features!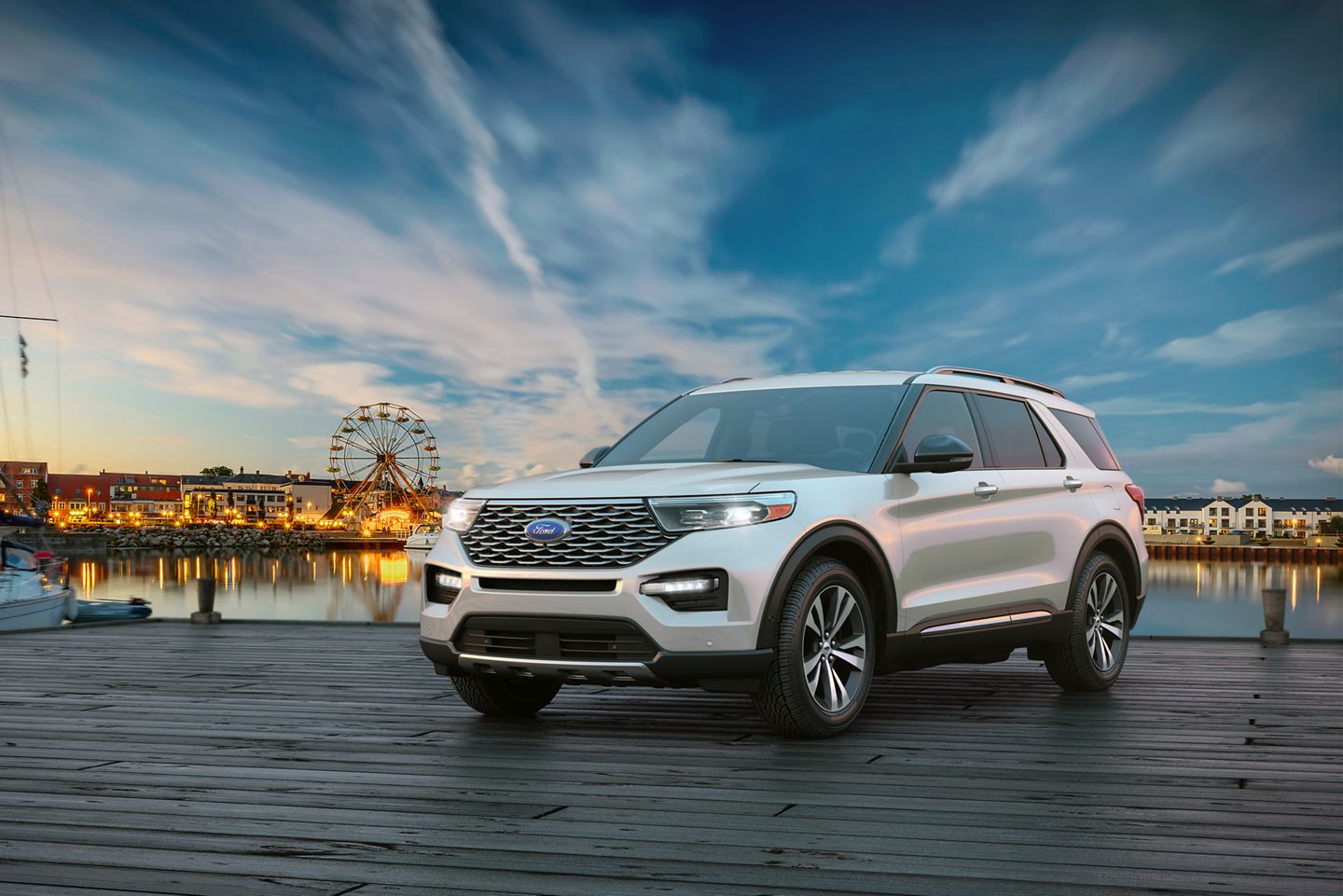 ?
Mechanical Specifications
The 2020 Explorer is rear wheel drive; all-wheel drive is available as an option. Engine sizes include a turbocharged 300-hp, 4-cylinder, two different turbocharged V-6s (the ST Explorer has the 400-hp twin-turbo V-6, and a de-tuned version is 365-hp), and a hybrid V-6, coupled with a 44-hp electric motor. All models of the Ford Explorer use a 10-speed automatic transmission. With an optional towing package, the Explorer can tow between 5,000 – 6,000 pounds. Acceleration, even with the 4-cylinder engine, is adequate, while the larger V-6 (non-hybrid) engines offer robust performance.
Appearance, Trim, and Ergonomics
The 2020 Explorer is a 3-seat, 7-passenger vehicle; quite roomy for a mid-sized model. Passenger seating position and window visibility are much improved over older models. Second-row seating is available as a bench, or captain's chairs. Access to the third-row seats is good, as second-row seats can be lowered by just touching a button.
New styling features include a satin trim grill, a more sloped roofline, seven new wheel designs, and an available moonroof, and leather interior, including a leather-wrapped steering wheel.
Technology and Safety
The 2020 Explorer has an infotainment 8-inch touchscreen standard, with a 10.1-inch touchscreen available. Also standard are Apple CarPlay, Android Auto, and Amazon Alexa. There is built-in Wi-Fi (up to 10 devices); also, up to four USB ports. Available on some models is ActivePark Assist, parking the vehicle either perpendicularly or parallel.
Standard safety features include blind-spot alert, pedestrian detection and warning, a review camera, assistance with lane-keeping, and automatic control of high beams. Also standard are anti-lock brakes, driving stability control, and front, side, overhead, and knee airbags.
If you still need more information or would like to arrange a test drive, contact Koeppel Ford today by calling 888-405-1138 or visiting our dealership located at 57-01 Northern Boulevard in Woodside.