When we are shopping for a new car or truck, many different things go into factoring whether or not we have found what we wanted. And there's no denying that some manufacturers are better at predicting what will make a vehicle a great seller than others.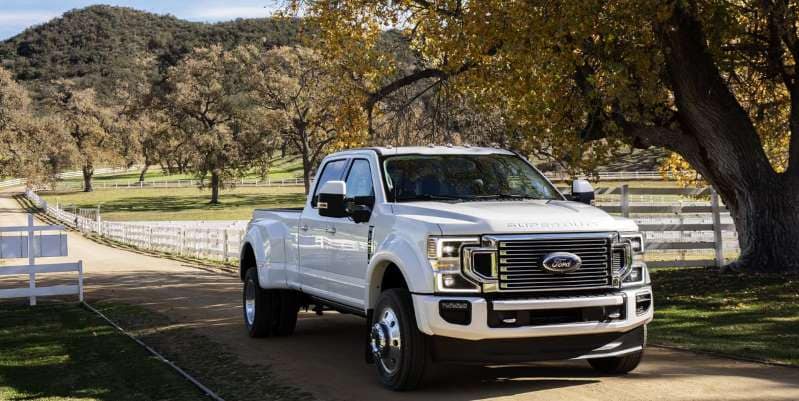 ?
For many years, Ford has been releasing great vehicles and each one manages to precisely target what many buyers are hoping to find. Their upcoming release is sure to be no different. The most recent release is Ford's new gasoline-powered V-8 super duty pickup, also being referred to as "Godzilla". Although Ford dropped news of this powerful vehicle coming into market awhile back, it was not until recently that they released any torque numbers for the optional engine or horsepower.
The "Godzilla" will first be seen in the Ford F-250 and F-350 super duty trucks, and then will be further released into the HD and commercial vehicle lineup.
End of the Line for Modular V-10
The "Godzilla" has a 430 horsepower at 550rpm and 475lb-ft of torque at 4000rpm, not to mention that this V-8 strictly runs off of gasoline. While this claim may seem unbelievable, it is also completely true. The engine offered on this truck is much larger and much more powerful compared than even the most power engines of competitors, including GM's 6.6-liter V-8 or Ram's 6.4-litre gasoline Hemi V-8.
The new arrival of this 7.3-liter V-8 is putting an end to the V-10. Although the model is still a great one for commercial vehicles. Godzilla is coming to take over its throne. With Ford's reputation of being best in class, it is no doubt that Godzilla will continue to impress and bring innovative design onto the market.
To find your next vehicle, contact us, Koeppel Ford, at 888-405-1138 or visit us at 57-01 Northern Boulevard in Woodside.